Q: I was under the assumption that my homeowner insurance would cover my materials in my home for creating my ware and cover me on the road. However, other artists have told me I need separate insurance to cover myself on the road and at shows. Is it best to go with my local agent or do I need specialized insurance through another provider?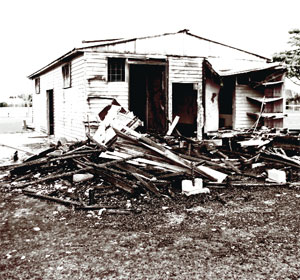 A: You raise very important issues with this question and call attention to a risk many craftspeople don't know they face. In this case the other artists are right. I can tell you that homeowner insurance normally has little or no liability coverage or coverage for business-related property. If your studio were destroyed you would not receive payment for your tools and inventory, although damage to the building would most likely be covered.
Beyond that this is definitely the kind of question I can only take on with guidance from outside authorities. For this one I got information from Craig Nutt, Director of Programs at Craft Emergency Relief Fund (CERF). Craig points out that "the companies that write business insurance are not the ones everyone has heard of, State Farm, Allstate and Geico. One needs to go to an agency that specializes in business insurance." He also sent along a very helpful connection to the CERF Web page on business insurance. In addition, he reminded me about the Joanna Ossinger article, "No Coverage: So, you think your homeowner's policy protects your home-based business? Think again," that appeared in the January 30, 2006 edition of The Wall Street Journal—look for it. If you can't get to it online or in the library, contact CERF at (802) 229-2306. They may have reprints available.
Finally, the best advice is to be careful. Be sure your equipment is right for the job and that you know how to use it safely. Insist on wiring that is up to code. Always walk through your studio before you leave to be sure there are no potential problems. Plan the studio so it will be safe for you and therefore for any customers who may come there to purchase items directly. TCR
Do you have a question you need answered? E-mail us at justask@craftsreport.com! Your question could be in the next issue.