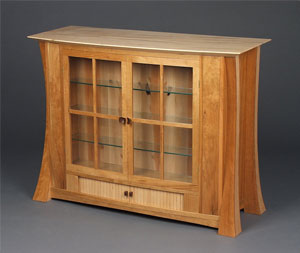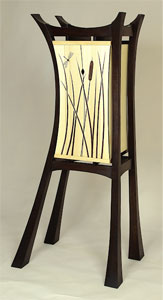 Word-of-Mouth Marketing
Andrew Pitts, Heathsville, Va.
For the past few years, my marketing has been through two galleries and my website, but mostly through word of mouth. I take every opportunity to reach potential clients; I distribute a semi-annual e-newsletter, write press releases and e-mail announcements, distribute e-mail photographs and descriptions of new pieces, enter my work in competitions to get exposure, speak to groups, and list my website in relevant directories. I have received a good deal of commissioned work, but have also sold speculative pieces. This year I am trying to expand my client base by exhibiting in two national furniture shows.
Andrew Pitts
FurnitureMaker
workshop@andrewpittsfurnituremaker.com
www.AndrewPittsFurnitureMaker.com
---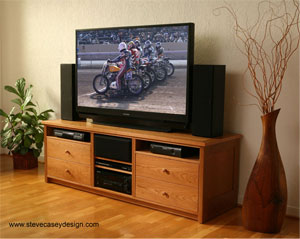 An Invaluable Tool
Steve Casey, Agoura Hills, Calif.
The best market for my work is a very local one as most of my work is fairly large and installed in people's homes and businesses. Over the years I tried a variety of methods to market my business—from craft shows to yellow page ads. Nothing I did except word-of-mouth referrals ever compared to the work generated by my website. I use this invaluable tool in two ways: to attract new business generated by the Internet itself and as a sales and marketing tool. If I get a client that is interested in doing a project, I simply send them to my site with some direction on what sections to read. When they are done reading those sections they will qualify themselves in or out, saving us both an enormous amount of time and hassle. Photo by Dean Delaventura
---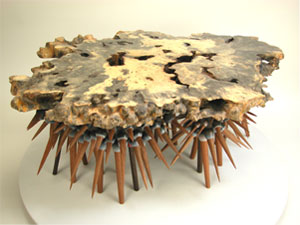 Free National Exposure
Robert Brou, Atlanta, Ga.
Making a living creating one-of-a-kind organic furniture can be difficult. Finding qualified customers is a never-ending challenge. This past year I have had good luck penetrating the national market by being chosen to participate in Interior Design magazine's Market Tabloid. This biannual (spring/fall) issue focuses on products new to the interior design market. The magazine helps to provide free national exposure while allowing me to build a list of designers who are interested in using my work in the future.
Robert Brou
naturalism furniture
www.naturalismfurniture.com
---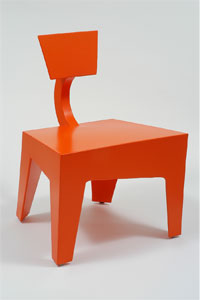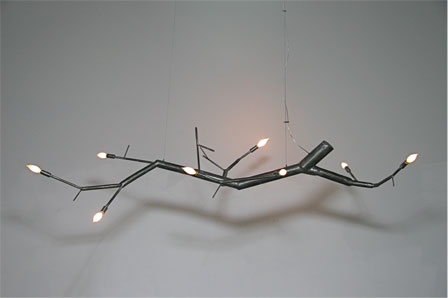 Self Promotion
Christopher Poehlmann
Milwaukee, Wis.
I am never afraid of press coverage—it's my best form of protection given the lack of copyright laws for furniture. I have been knocked off in the past, but it is for products that I have become known for through the media and there is still the satisfaction of knowing that I am associated with the idea of that product. Self promotion is a very necessary component in my key to success—I advertise, I send e-mails and post cards regularly, I exhibit at high-profile trade shows, I send out lots of PR—every day has some degree of marketing in it. I want to stress that I am always looking for ways to keep fresh and innovative. While I still offer designs for sale that I have been producing for many years, I am always trying new ideas out in the marketplace and constantly moving forward by showing designs that interest me and are not entirely market-driven and I intend to pursue this until the day I drop.
Christopher Poehlmann
CP Lighting
www.cplighting.com
---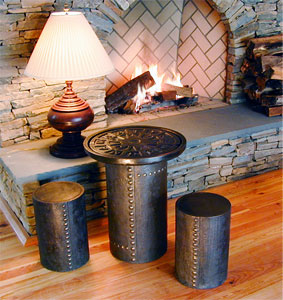 Two Main Markets
Michael Miller, Tuckahoe, N.Y.
The manhole cover furniture items created by Michael Miller Inc. appeal to two main markets. Approximately half of the pieces are sold to the average homeowner to decorate their walls, floors or patios. Most of the customers like the covers because of their novelty. The tables and stools are sold for the same reason. The other half of the market is comprised of business owners and companies. They buy them to display in their reception areas, either as wall art or as floor installations. About half of the business owners and companies order custom designs. These custom designs usually include the company's graphics and logo.
Michael Miller
info@michaelmillerinc.com
www.michaelmillerinc.com
---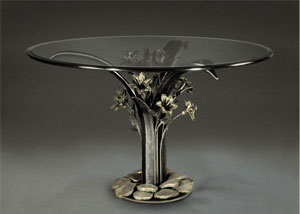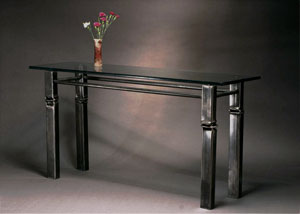 The "Wow" Response
Jeff Fetty, Spencer, W.Va.
Our extensive array of products and commissions dictate a diverse marketing approach and a coordinated production schedule. The better portion of business comes through private commissions, which depend almost exclusively on client referrals and reputation. Large commissions can consume our schedules for months. Concurrently we maintain an evolving product line marketed through galleries nationwide and directly to consumers via our website. Each requires a balanced blend of public exposure and regular personal contact. But, the most important component is maintaining excellent customer service and a degree of artistic quality that elicits the "wow" response.
Jeff Fetty
Leaning Oak Forge
jfetty@depotltd.com
www.jefffettyironwork.com
---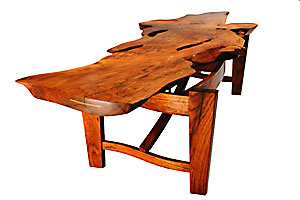 Internet Exposure
Lou and Cheryl Quallenberg, Llano, Texas
Since we live in a small town (population 3,000), that is really not our market. Instead, we have found that the majority of our exposure comes from the Internet. We also find that upscale design shows increase our exposure to clients that can afford the quality we provide. We have chosen to show our work exclusively in gallery-style settings and are careful not to place our work in settings that compromise the quality. We do not do outdoor shows. We regularly exhibit in both the Western Design Conference in Jackson Hole, Wyo., and the Texas Furniture Makers Show in Kerrville, Texas.
Lou Quallenberg Studios
info@louQart.com
www.LouQart.com