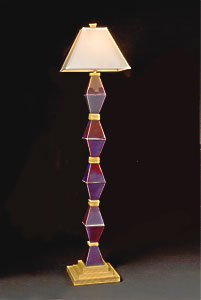 Internet and Shows
Anne Dickinson, Worcester, Mass.
I handcraft classically contemporary porcelain-and-wood lamps and tables. My best customers have been interior designers—we primarily find each other two ways: through high-end furniture and craft shows and via the Internet. My work can be found on several websites used extensively as resources by interior designers. Buying access to these sites can cost as much as an American Craft Council show, but with a much greater audience that can repeatedly view my work. I also consign new work to local high-end galleries for more exposure and use postcard mailings to announce new products.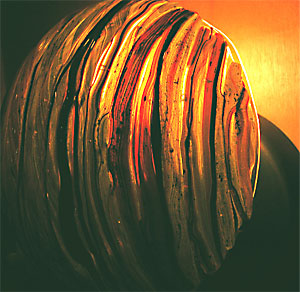 Instilling Confidence
Brock Madison, Lakewood, Colo.
Many years ago, I opened a gallery and frame shop business. I had what is referred to as a commercial retail location. In the time I had this business, I moved it three times, because the name of the game was location, location, location. Now, years later, I am an artist creating handmade lighting and other functional glass pieces. The majority of my business comes from the Internet, word of mouth and retail showrooms. The Internet is similar to trying to get that good location, but now the locations are called rankings (in order for lots of people to find you, your site needs to rank high on search engines). Most of the people that find my site and purchase something from it are designers, architects, builders or others connected to the building trade. Your site, if well done, will often set the course and get you in the door. From there you need to instill your buyer with confidence in you—confidence that you can pull the job off successfully and deliver it in a timely matter.
Brock Madison
Brock Madison Glass
brockmadisonglass@earthlink.net
www.brockmadisonglass.com
---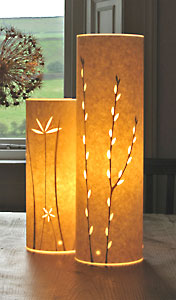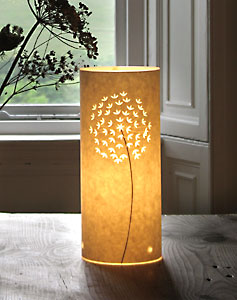 Meet the Artist
Hannah Nunn, Yorkshire, United Kingdom
I am designer/maker of lamps. I do the British Craft Trade Fair annually and have gathered around 60 craft galleries that are successfully selling my lamps. This has helped me to spread my work out across the county and gain recognition. I also sell directly to the public from my shop/workshop, Radiance, specializing in handcrafted lighting. Customers love to meet the artist, as it makes their purchases feel more special! I have a PR girl who gets me great publicity in national magazines and newspapers. This helps reach people who then use my online shop.
Hannah Nunn
Hannah@hannahnunn.co.uk
www.hannahnunn.co.uk
---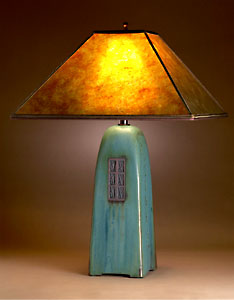 Contemporary Creations
Jim Webb, Hopewell, N.J.
My lamps are not reproductions of a historic style, but are compatible with Mission or Arts & Crafts style furnishings. Although many fans of this period are looking for genuine antiques, there are a growing number of homeowners who appreciate the creations of contemporary craftsmen working in the same vein. Magazines such as American Bungalow and Arts & Crafts Homes are American examples, but there are also many outside of the United States. Advertising in these publications, along with providing them with material for their "What's New" sections, is great exposure to this targeted audience.
Jim Webb
Studio 233
jimwebb@studio-233.com
www.studio-233.com