Customer Experience
Mia Leijonstedt, Dubai, United Arab Emirates
The two main things I concentrate on is the quality of my website and the experience that people have when dealing with me. It's not enough to just have a website, it also needs to come up in search results when people look for the sort of things you make. A website not only has to show and promote your work at its best but make people comfortable enough to contact you. Consider what the whole experience of buying from you is, from the point of initial contact to when the person opens up the parcel you've sent. For me, each person commissioning a binding is as unique as the book they're after and I take pride in helping people acquire a one-of-a-kind book that will often become a treasured heirloom for them. When a customer has a good experience, it gets passed on by word-of-mouth and increases referrals.
Mia Leijonstedt
leijonstedt@gmail.com
www.leijonstedt.com
---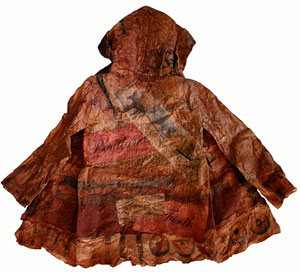 Wide Exposure
Joanne B. Kaar, Caithness, Scotland
I exhibit around the world and currently have work on display in Boston, Mass., and Tasmania! In 2003, the Guild of Master Craftsmen published my book, Papermaking and Bookbinding: Coastal Inspirations. I've completed numerous artist residencies in very diverse locations. My new work is now on display within the Robert Dick Collection at Caithness Horizons in the North of Scotland. This work developed further, as they commissioned me to design a series of greeting cards and limited-edition prints for the gift shop. The image at right is an "all-weather" jacket inspired by the maiden voyage of the Westland in 1879. The jacket is made from my own handmade papers, digitally printed with nautical imagery, then waterproofed with fermented persimmon juice from Japan.
Joanne B. Kaar
info@joannebkaar.com
www.joannebkaar.com
www.joannebkaar-mary-anns-cottage.blogspot.com
www.joannebkaarpaperboats.blogspot.com
www.joannebkaar.blogspot.com

---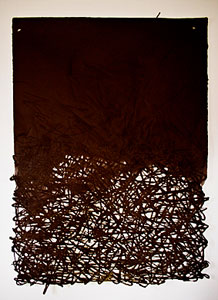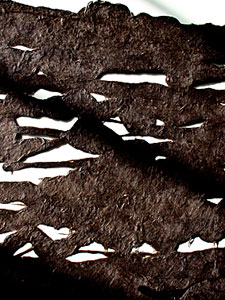 Updated Traditions
Jean-Michel Letellier and Miki Nakamura, Trélazé, France
After three years of research, we are in a position to offer interior designers panels made of glass or acrylic with the inclusion of designs made from paper fibers—an on-trend product that effortlessly combines traditional paper designs and modern decor. We have updated the Japanese traditional screen while maintaining its principal quality—light filtration—and eliminating its main flaw—the fragility of the material—by using laminated glass. But going beyond this concept, our main asset is our Zen-inspired creativity and the scale we work on.
Jean-Michel Letellier and Miki Nakamura
artpaperwork
www.artpaperwork.com
www.translucides.fr
---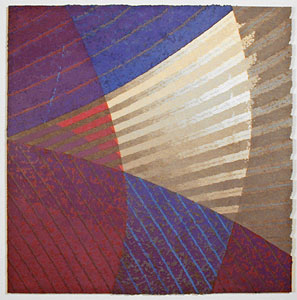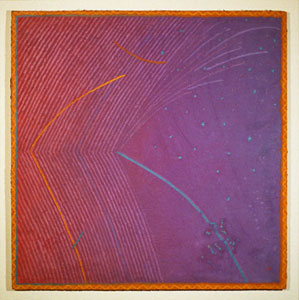 Loyal Collectors
John Babcock, Soquel, California
I use paper of my own manufacture to create artworks of cast, inlaid and collaged papers. On large, flat surfaces, my work evolves as I combine different pigmented papermaking fibers such as abaca, kozo, cotton and flax. I primarily sell through private dealers and art consultants. I also have a network of loyal collectors that like to keep up with what I am doing. My website is a way of communicating what I have done and some of the new work being produced, though I still send out postcards for shows.
John Babcock
john@babcockart.com
www.babcockart.com
---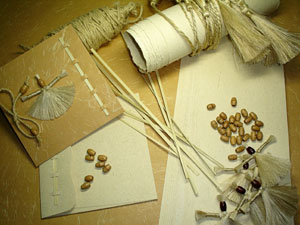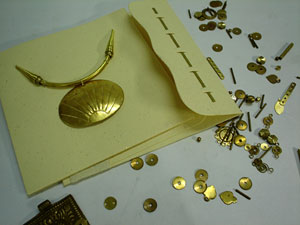 From Passion to Profession
Anand Prakash, New Delhi, India
I specialize in high-end creative products-all handcrafted from 100-percent recycled and wood-free handmade paper. Our products are environmentally responsible and sustainable. We offer museum-quality eco-friendliness that truly is an affordable luxury. Exhibitions at trade fairs have helped our products reach unexplored markets, and our unique pieces have been featured in trend shows across the world. Our manufacturing is based in India and we have authorized distributors in New york to represent our exclusive lines in the United States. Making a product is easy-marketing it to the right people at the right place is the difficult task. To grow from personally making individual pieces to a larger production requires a certain level of organization. It all depends on what level each craftsperson is doing it for. I turned my passion of papercraft into my profession.
Anand Prakash
Anand'z Creation
anadzcreation@gmail.com
www.anandzcreation.in
www.anandzcreation.wordpress.com