Emmy nominated and Peabody Award-winning documentary series, Craft in America, now in its fourth season of exploring America's rich craft history, will air its 8th episode, Threads, on PBS on May 11, 2012 (check local listings for further details and re-air dates).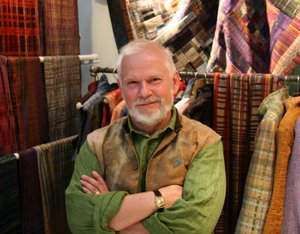 Threads examines ways in which the needle arts have developed from the "functional" to the "meaningful" and features interviews with nationally acclaimed artists working at the forefront of their media. Artists like Faith Ringgold, Consuelo Jimenez Underwood, Terese Agnew and Randall Darwall who have devoted their lives to their art and push the boundaries of technique in the pursuit of their art.
The Craft in America series is the result of years of advocacy, research and filmmaking by Executive Producer Carol Sauvion. "Craft is once again proving its relevance as people return to the handmade," says Sauvion.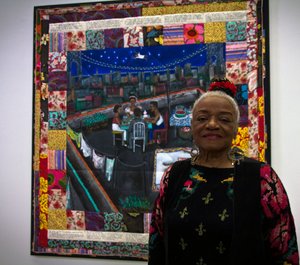 Special advance screenings will be held in venues nationwide. Ancillary projects include museum exhibitions, the Random House book Craft in America: Celebrating Two Centuries of Artists and Objects, hours of online videos and interactive learning materials, and a free-to-the-public Craft in America Study Center located in Los Angeles, offering artist talks, exhibitions, workshops and a library of publications on the history and techniques of craft.
For more about Craft in America, visit www.craftinamerica.org or www.pbs.org/craftinamerica