Q: I overheard one of my fellow gallery artists discussing her new press release. I haven't done one before, and I am wondering if I need to. Are they just a fancy newsletter or are they only sent out when you have something new? I have an e-mail list of customers and potential buyers, but I've never sent them anything. I figured I would keep the list if I ever really needed to contact all of them at once. If I do write a press release, what are some things I should include and what should I leave out?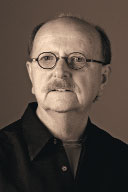 A: The function of a press release (PR) is to present information the writer believes the public wants to read. There would be no reason to have a PR unless you have news to spread. Appropriate reasons for writing and sending a PR could include (but are not limited to): winning an award, teaching a class, being in an exhibition, release of new product, an open studio or giving a public demonstration of your technique. The PR needs to be to the point and not filled with over-the-top statements about you and your work. You want it to answer who, what, why, where and when. You also want to include a contact name and phone number. Most releases today go out digitally and many include high-quality, 72dpi images. You will want to develop a list of press contacts since you don't send press releases to client lists. Your press list should include both local and national publications. In addition, think about using your e-mail lists for e-blasts that announce something new you are doing for spring 2009. I would also suggest you begin using your client list to announce new product, shops carrying your work and shows you will be in. Why have this list if you aren't going to use it? TCR
Do you have a question you need answered? E-mail us at justask@craftsreport.com! Your question could be in the next issue.